Your unique path to mindfulness and flow – Today's Veterinary Business Magazine
Putting two and two together, the thought occurred to us, "What if cycling could be a legitimate way to practice mindfulness?"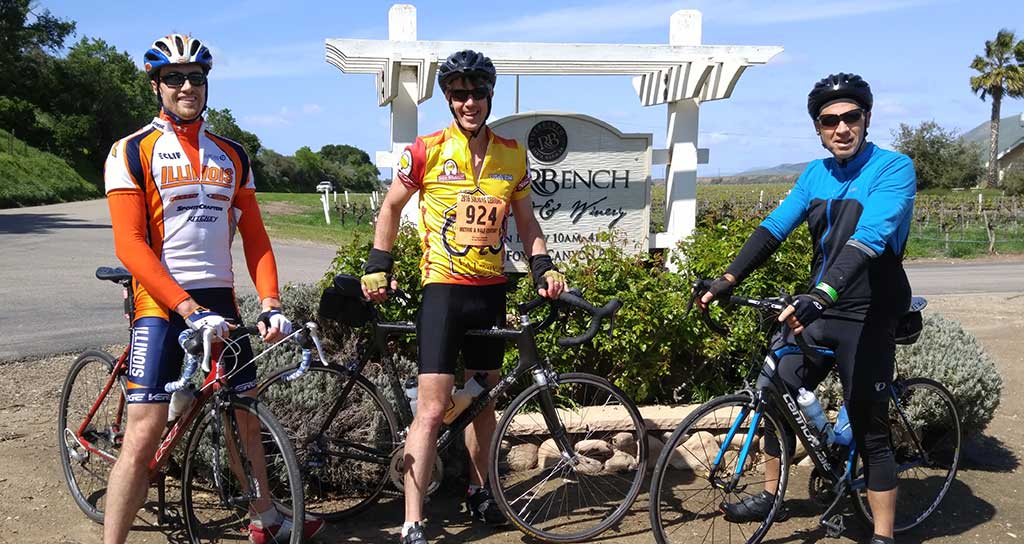 Dr. Rob Trimble, Trey Cutler and Dr. Jeff Thoren, from left, took part in the 2016 Solvang Century, a 100-mile cycling event.
Our most recent article, Flow in Uncertain Times read it at bit.ly/TVBFlow reviewed the key elements of the flow state. When in flow, we are likely to:
Have clear goals that we are inspired to pursue.
Experience a deep focus of attention and effectively tune out distractions.
Be fully present and accepting of the realities of the moment.
Click here to view the original article.