Weather News – The link between tropical cyclones and heatwaves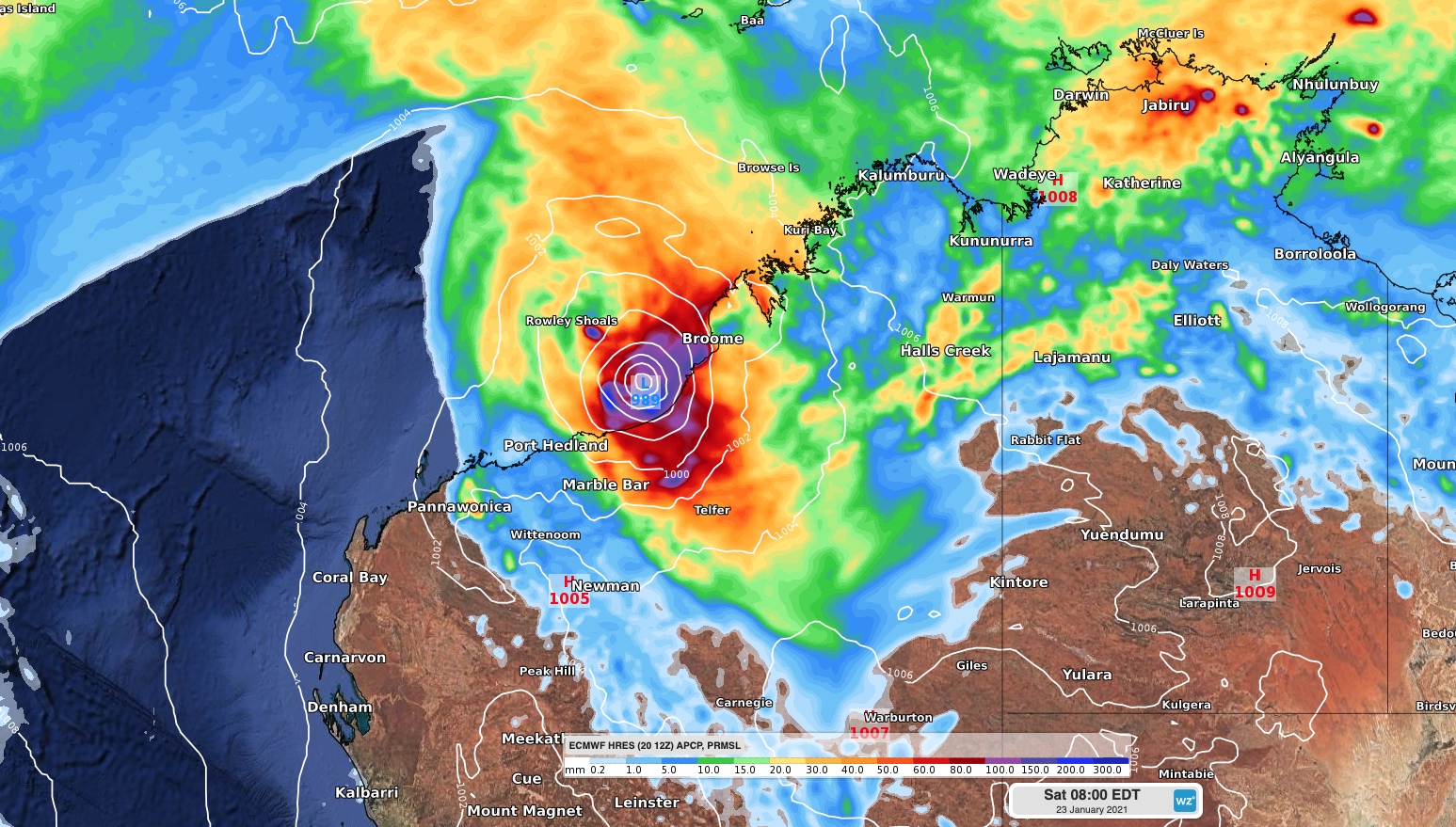 The link between tropical cyclones and heatwaves


Ben Domensino,

Thursday January 21, 2021 – 14:30 EDT

A severe-to-extreme heatwave is about to send temperatures soaring across southeastern Australia. At the same time, northwestern Australia is bracing for a landfalling tropical cyclone.
While these two extreme weather events are playing out thousands of kilometres apart, it's no coincidence that they are happening within days of each other.
Image: Forecast 24-hour accumulated rain and mean sea level pressure on Saturday morning, according to the ECMWF model.
— Lessons from our past —
The last week of January in 2009 was a busy time for weather forecasters in Australia.
Tropical Cyclone…