Tattoo artist Les Bowen reflects on 61 years inking bodies and change from underground to art form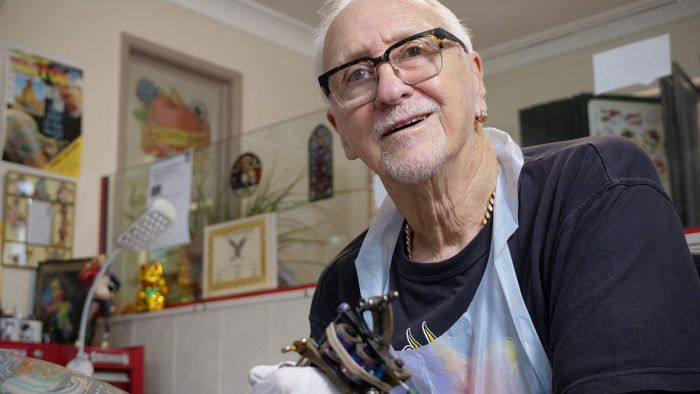 A few sewing needles tied to a cork, a bottle of Indian ink and plenty of ego gave Les Bowen his start as a tattoo artist.
It was 1959 and the then 17-year-old was practising tattooing skulls and letters on his friends.
Sixty-two years later, Mr Bowen is one of Australia's most well respected and awarded tattoo artists with honorary membership to international tattoo associations including the exclusive Japan Tattoo Club.
Despite six decades in the business, his passion for tattooing has not faded and his skill is unwavering.
"I'm still fascinated by tattooing.
"I always wondered whether I would, as I got older, have shaky hands, but it…