Starbucks goes traditional with new Japanese store design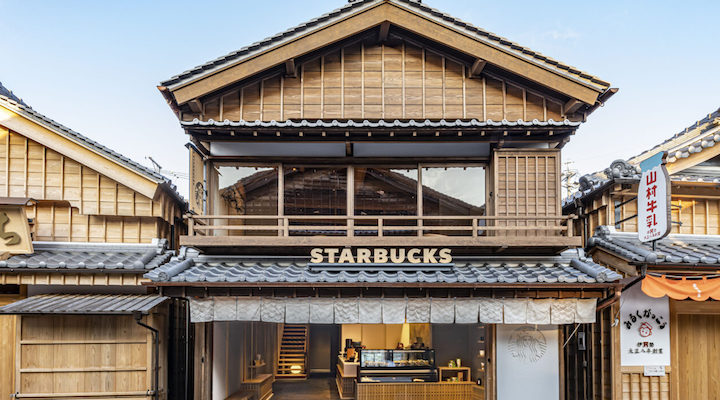 Starbucks Japan has unveiled its new store design inspired by Japanese traditional architecture. 
Located in Oharai-machi, a flourishing town near the famous 2000 year-old Ise Jingu shrine, the new Starbucks store spans two stories, with design blending with the local historical landscape. 
The Oharai-machi store's design "fits seamlessly into the winding cobblestone streets lined with traditionally-designed buildings", according to the business.
The exterior features a traditional Edo-era facade with Japanese shop door curtains at the entrance and onigawara – Japanese gargoyle tiles – to decorate the roof.
Meanwhile, the store interior houses wooden furniture, creating a warm traditional…