Rockets fired on United States Ain al-Asad airbase in Iraq in suspected retaliatory attack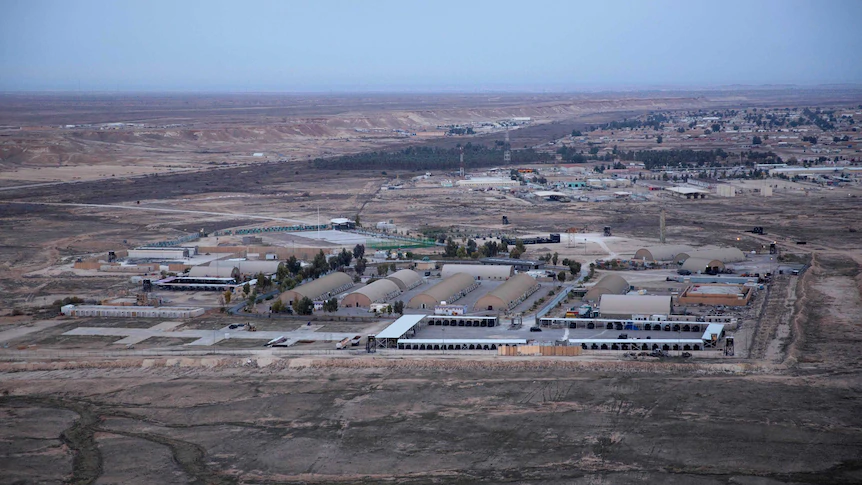 At least 10 rockets have been launched towards a military base in western Iraq that hosts United States, coalition and Iraqi forces, according to US officials.
Key points:
The attack comes two days before Pope Francis is scheduled to visit Iraq
US troops in Iraq decreased their presence in the country under the Trump administration
The forces withdrew from several bases to consolidate in Ain al-Asad and Baghad
It's not immediately known if there were any casualties.
The rockets struck Ain al-Asad airbase in Anbar province at 7:20am local time on Wednesday, US military spokesperson Colonel Wayne Marotto said, adding that investigations were continuing.
The Iraqi military released a statement saying the attack did not cause significant losses…