Man charged over alleged rampage in shopping centre carpark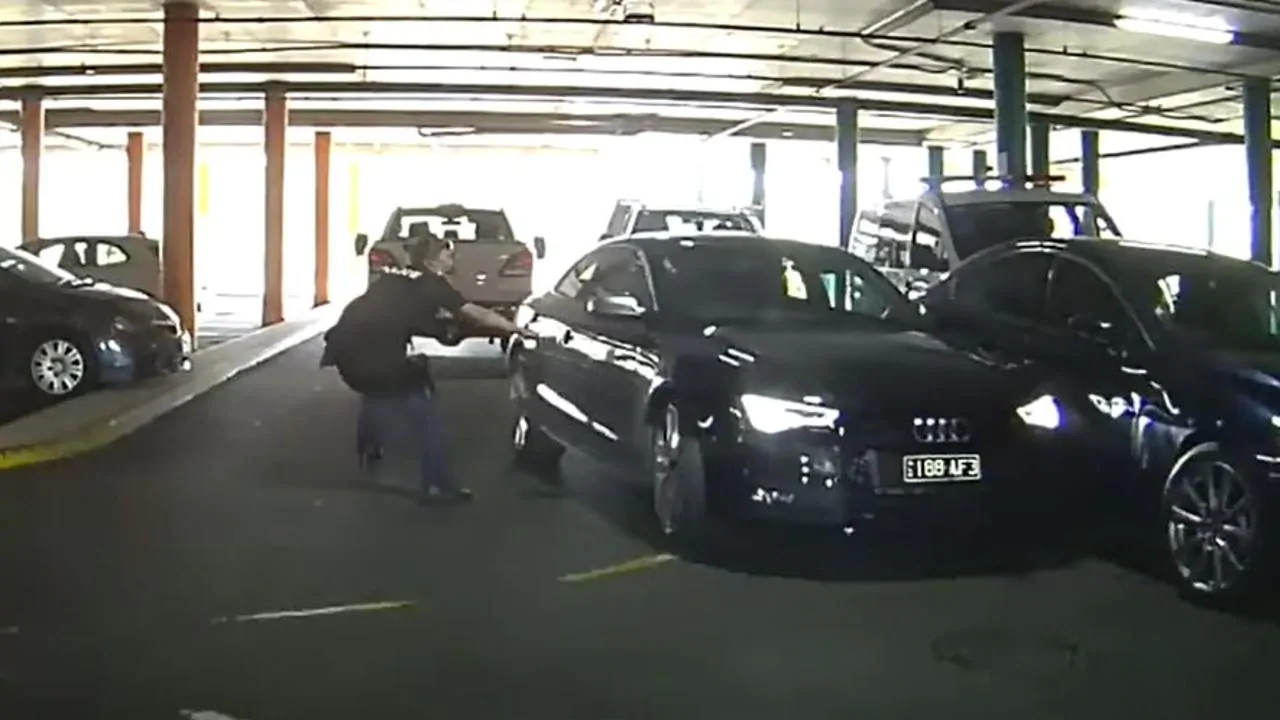 Dramatic dashcam footage has captured the moment a man allegedly driving a stolen car smashes into unsuspecting drivers in a desperate bid to escape the law.
Police have confirmed a 22-year-old has been charged over the alleged incident, which unfolded at a Morayfield shopping centre centre carpark about 10am on January 11.
The footage, originally posted to the popular Facebook page dashcam Owners Australia, depicts the Audi driver waiting behind another vehicle before an officer sprints into view.
After noticing police on his tail, the driver…