Lenard's founder takes back control of chicken franchise, reimagines business model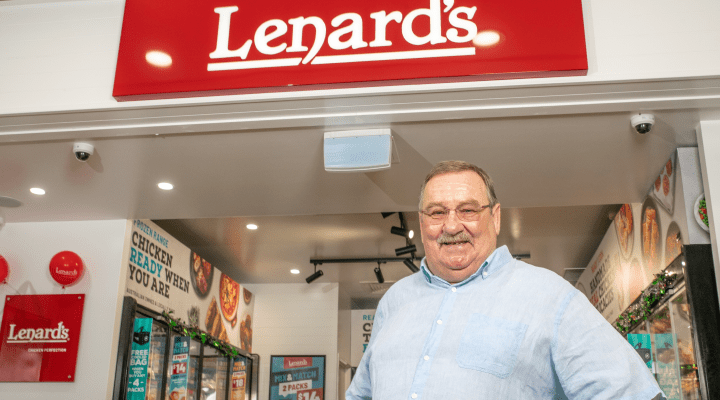 Poultry franchise Lenard's will undergo a massive change, with founder Lenard Poulter taking back full ownership of the chain and bringing a new vision.
The brand, which encompasses over 200 stores across Australia, will now allow new or current franchisees to join into a 'Hub and Spoke' approach.
Instead of buying an outlet, this new approach will allow franchisees to invest in a particular territory and create a 'Hub' store, which will serve as a small manufacturer of supplies and pre-packaged products, or a 'Spoke' store, also known as a Ready to Go store.
The Hub store will deliver goods to the local Spoke stores, in effect creating a small-scale supply chain.
Lenard has already set up four Ready to Go…