Driver horror as solar panels smashes car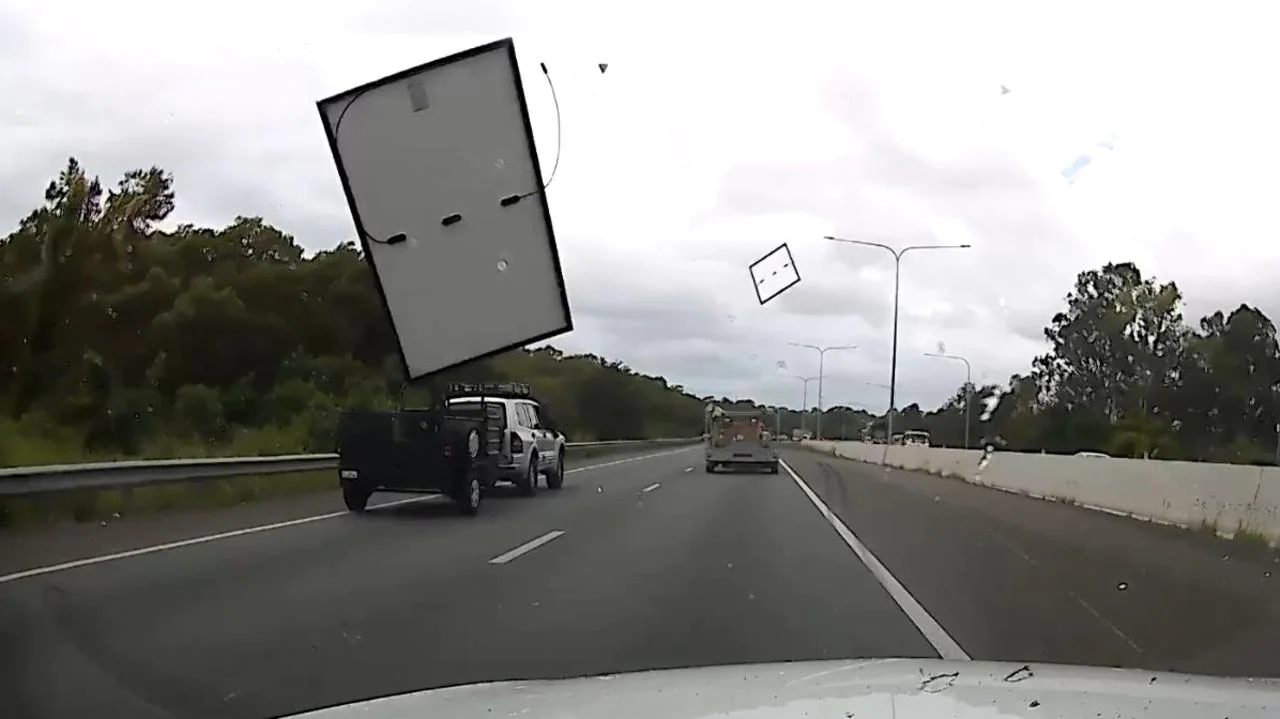 A motorist is lucky not to have been injured, let alone killed, after two solar panels flew off the back of a ute, with one striking the front of a vehicle and shattering along a busy Brisbane motorway.
The panels were in a box trailer travelling along the Gateway Motorway at Bracken Ridge when they broke free and hurtled into traffic on Wednesday.
The horrifying scenes were all captured on a dashcam of a vehicle that was travelling behind the ute.
Footage shows the two panels being lifted metres into the air as they become uncontrollable, and…