BWS marks Mardi Gras with drag queen deliveries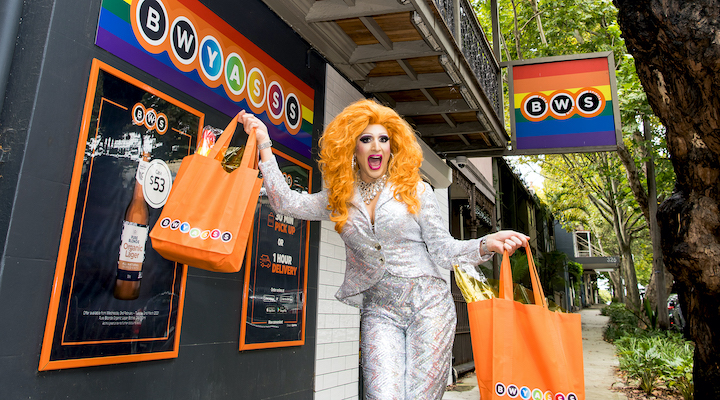 BWS has given its stores near the Sydney Mardi Gras precinct a makeover, with signage revamped to rainbow-coloured BWS YASSS to celebrate the three-week festival.
The liquor chain has also partnered with Sydney show-stopping drag queen Miss Prada Clutch to deliver drinks and special party packages to lucky customers.
The word "Yasss" means a vibrant form of yes, used out of excitement in a situation, and yasss, Miss Prada Clutch will personally deliver the party package, which includes a bottle of British singer-songwriter, and Sydney Mardi Gras headliner Rita Ora's premium tequila brand Próspero, a bottle of Mishka Vodka, and glitter pops for that Mardi Gras vibe.
"Yas darlings, I'm so excited to be part of BWS…