Australian curriculum needs to teach 'true history' of January 26, Day Break author Amy McQuire says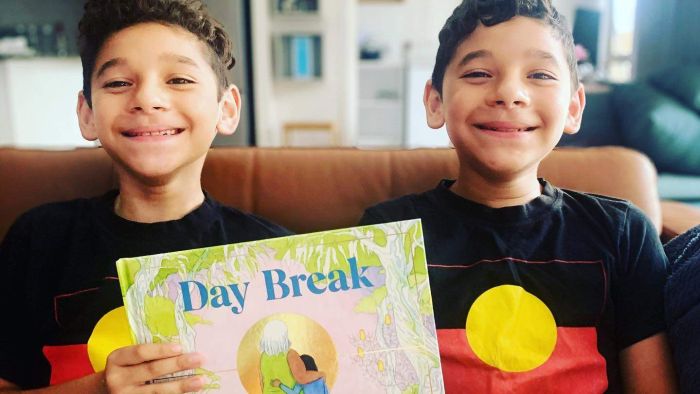 Growing up Amy McQuire struggled to find herself in picture books about Australia's history.
When the Darumbal and South Sea Islander mother searched for Indigenous-centred stories to teach her own young children Elara and Leland about January 26, she found none.
With the next generation in mind, the journalist and academic joined illustrator Matt Chun and created Day Break.
The children's book tells the story of a family making their way back to country on January 26.
"It's for all children, but it's particularly for Aboriginal children to be able to see themselves," McQuire said.
"The next generation growing up, knowing their true history and learning it particularly from an Aboriginal perspective is going to be really important."