Adelaide Hills residents describe Cherry Gardens 'firestorm' that forced many to seek shelter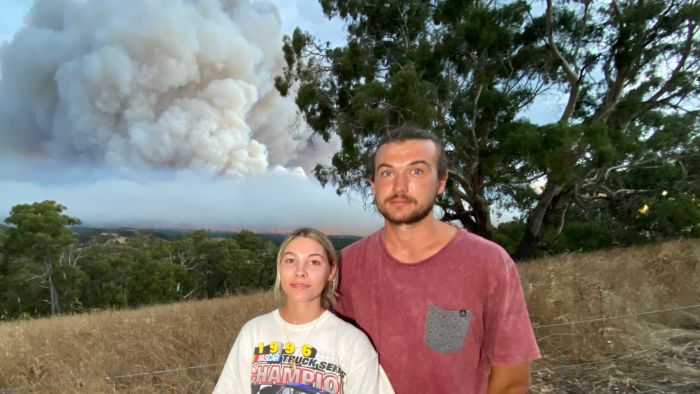 As residents in the area of the Cherry Gardens bushfire begin to count the cost of the blaze that ripped through their properties, one local has described how her family was forced to take refuge in a cellar amid the "firestorm".
Key points:
The Cherry Gardens bushfire has ripped through more than 2,500 hectares
Some residents have stayed put and defended their homes
Others have sought shelter at refuge points in Mount Barker and Strathalbyn
The Cherry Gardens fire, which started yesterday in extreme conditions, is still burning in an area south-east of Adelaide, and some on social media have likened the sight of the blaze to a "volcano".
Jessica Jones's Mount Bold Road property came under threat from the fire last night.
Her two young sons…